Oil Prices Heading for Weekly Drop Amidst Rise in U.S. Crude Stock::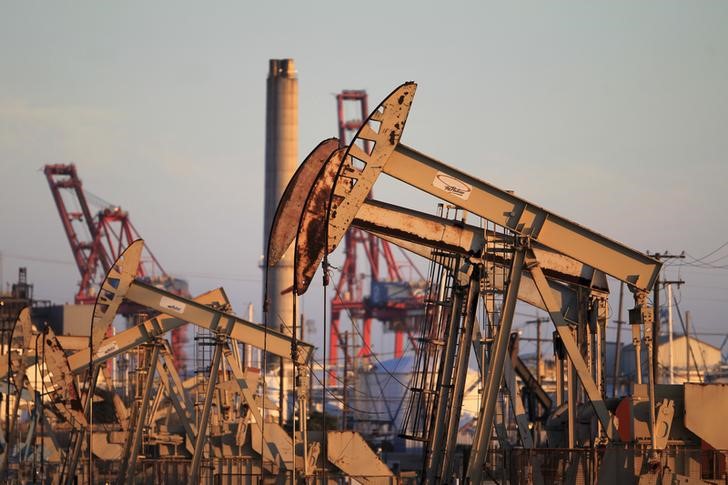 Oil prices edged up on Friday morning in Asia but were expected to head for a second weekly drop due to a rise in U.S. crude stocks.
Crude Oil WTI Futures for November delivery rose 0.15% to $68.75 per barrel at 11:37PM ET (03:37 GMT) on the New York Mercantile Exchange, while Brent Oil Futuresfor December delivery also inched up 0.14% to $79.4 a barrel on London's Intercontinental Exchange.
U.S. crude stocks surged by 6.5 million barrels last week, almost three times more than analysts' forecast, according to the U.S. Energy Information Administration (EIA).
For Any Query Call@9557530026
www.commoditypandit.com